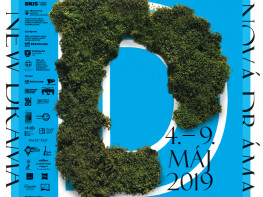 GREEK THEATRE IN THE YEARS OF DEPRESSION (2009 – 2019)
This presentation takes a close look at Greece's
contemporary theatre life and examines the impact of the economy on its present
state and future development. It argues that the Depression in Greece may have
caused numerous evils, but it has also provided a rich field for the reflection
and analysis of the relation between art and the events of the day. The
experience of the devastation of the economy and the growing threat of an even
lower quality of life has been slowly producing a new sense of things, people, and
human relations. It is no exaggeration to claim that young theatre people – the
age group hit the hardest by the Depression – are now the most reliable
chroniclers of the depression. They feel that their must-do-job is to keep
theatre central to the public discourse and communal interaction – not as a
commodity, but as a necessary thing, which, needless to say, is not easy to do
for it means to change people's general attitude towards theatre and towards
life and its "realities."

Note: during the presentation videos/trailers will be
shown from contemporary Greek productions.


more